Whether you're cooking for 2 or 20, these tips will ensure your hosting duties run smoothly.
BY NATALIE WISE ON 12 NOV 2014
Whether it's your first time hosting or you're a seasoned pro, planning and cooking a Thanksgiving feast can be stressful. These 10 tips will help keep the day smooth, your sanity intact and your kitchen a little cleaner. Just don't forget to take the giblet packet out of the turkey!
Clear the counters
This is the best place to start for a clean mind and clean kitchen. Load the dishes in the dishwasher, put away the random candy still lingering from Halloween and file the bills that are cluttering the counters. Now you'll have a nice fresh space to sit down and write out your menu.
Finalize and post your menu and shopping list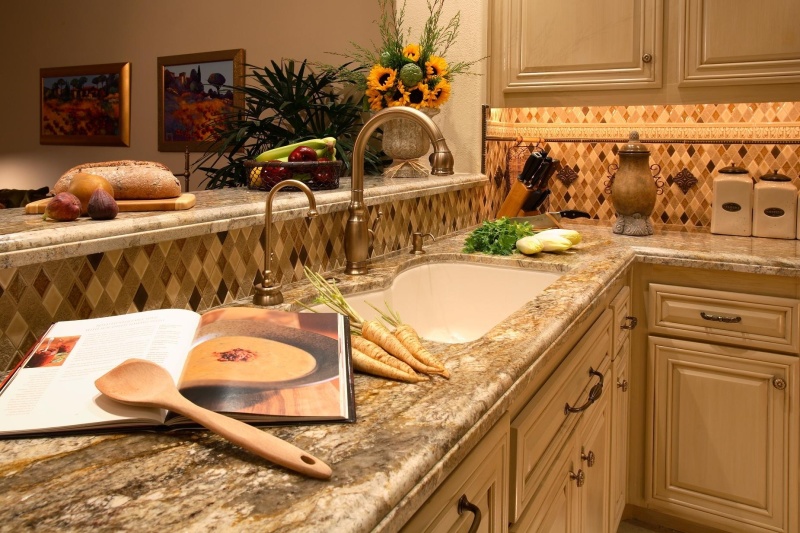 Grab your cookbooks and holiday magazines, go through your Pinterest feed and don't forget Grandma's heirloom recipes. While you've got all of the recipes in front of you, make a list of everything you'll need and post the menu and list on your fridge for inspiration.
Clean oven/stovetop
Next up, clean the oven and stovetop. For a non-toxic approach, remove all of the racks and any loose grime from the bottom and walls of the oven. Then, make a paste of baking soda and water and spread it on any dirty areas. Let sit for 15 minutes, then scrub with warm water and rinse clean.
Clean out the fridge/freezer
These will soon become packed with ingredients, leftovers and of course, a giant turkey. Cleaning them out now will save aggravation later. While you're at it, throw a fresh box of baking soda with the lid open in the refrigerator to soak up any lingering odors and keep things fresh.
Declutter drawers and cabinets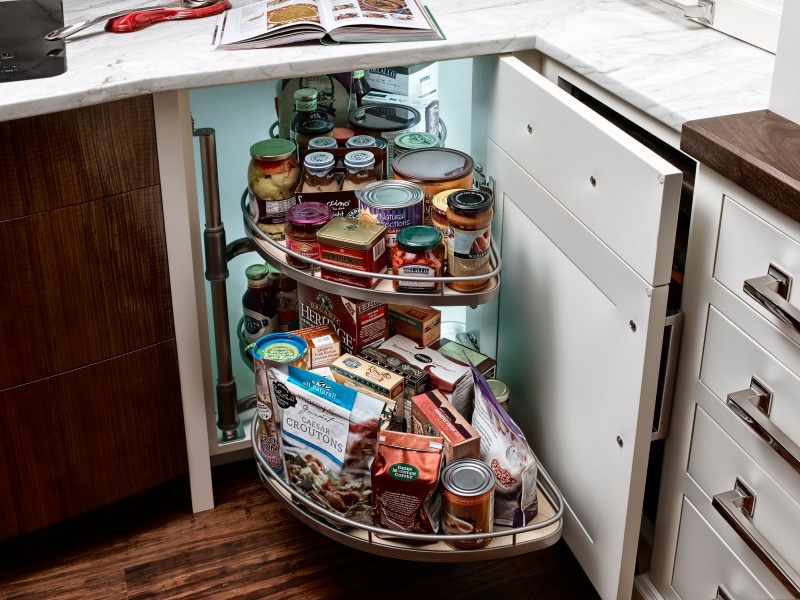 Get rid of expired food, stale chips and cereal boxes with only crumbs left. You'll need the space for ingredients and snacks. De-cluttering drawers is a good idea, too, so you can easily reach or direct guests to butter knives or candles when you need them.
Take inventory of your ingredients
Now that you have a clean slate, you should be able to make sure all of your staples such as flour, salt, pepper, butter and olive oil are full and ready to go for the big day. If you already have five cans of green beans, you likely won't need to buy more. Cross items off your shopping list, but just be sure not to use them in the meantime.
Stock the pantry
Now it's time to refill the pantry. Don't forget quick-grab snacks for guests and plenty of coffee. You might also want to have one or two quick meals on hand for when everyone gets tired of leftovers.
Grab containers for leftovers and food wrapping
When you're at the store, don't forget to stock up on disposable plastic containers, baggies and food wraps. These will be indispensable. If your guests aren't traveling far, they'll be grateful for a take-home container they don't need to return.
Prep your serving platters, silver, etc.
Once your menu is planned, you can make sure you have enough serving dishes, platters and utensils for each dish you're making. Use sticky notes to remind yourself what goes on each platter. This way you won't forget to serve anything, either.
Plan and gather your table decorations
Last but not least, make the tablescape pretty by collecting your decorations ahead of time and keeping them at the ready. You can even set the table the night before. Place cards, centerpieces, candles, napkin holders and cloth napkins will make the meal memorable but can often get forgotten in the last-minute rush. Not this year!